Happy third anniversary of "Kanade"!
2020.11.04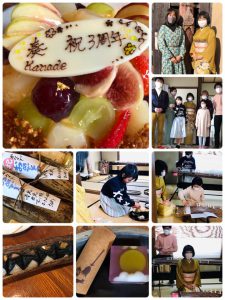 Thanks to you, "Kanade" was able to celebrate its third anniversary in November. This time, we had a small presentation with the students, and I was deeply moved by the growth and ties of everyone.
It's been a turbulent day, but I hope next year will be happy with a smile.